Offering numerous health benefits to the body and mind, yoga is becoming a popular form of exercise. The increase in appeal has led to new studios popping up on every street corner, especially in busy cities like Manchester. With so many classes available, choosing the right one can seem a little daunting. Thankfully, we are here to help. In this article, we explore some of the best yoga hotspots in Manchester. Choose from our selection of reputable studios to reap the benefits of the alternative therapy. Before beginning, it's worth getting your hands on some good-quality gear. For a supportive sports bra, we recommend the Ana Heart Gigi Printed Bra.
Bikram Yoga Manchester
Bikram Yoga Manchester offers some of the best hot classes in the city. Teaching students the original form of hot yoga, classes incorporate of a set series of postures with breathing exercises. The posture series consists of 26 Hatha asanas. These simple poses are designed to strengthen and stretch the muscles. Alongside the asanas, two different breathing exercises will be introduced; the breathing exercises are formally referred to as pranayamas.
When performed correctly, the twenty-six posture series is designed to target each of the body's key muscle groups. When carried out in the suggested order, each asana is thought to strengthen and stretch the muscles, ligaments, and joints needed for the next posture. A well-heated room allows the muscle to fully relax, meaning that they are able to stretch further without injury. With the ability to stretch further during each posture, hot yoga helps to increase muscle strength, flexibility, and also build up fitness levels and stamina, too. The heat also helps the body to detoxify. As toxins leave through the pores, the increased blood circulation means fresh oxygen can easily be supplied to cells throughout the body. In turn, this encourages new cell production. If you're interested in reaping the benefits of the hot style, book yourself in for a class at Bikram Manchester.
Bodywise
Running sessions at the Manchester Buddhist Centre, Bodywise offers a variety of different classes and courses. Running sessions that specialise in pregnancy and baby yoga, the establishment is popular amongst expecting and new mothers. With the classes run in the heart of the Buddhist Centre, every session boasts an era of relaxing tranquillity – ideal for those hoping to wind down after a stressful day. Bodywise aim to help students increase their flexibility, improve their energy levels, and to completely calm their body and mind. Better still, the centre offers other natural therapies such as acupuncture, reflexology, and Shiatsu massage, too. If you're still feeling a little tense after class, simply book yourself in for one of the luxurious treatments. Bodywise pride themselves on having a strong emphasis on high standards of training and professional development. Each session is led by a highly experienced instructor to help each student to achieve their personal goals.
Great Yoga Escape
For those looking for a tranquil space to unwind, the Whitworth's Great Escape yoga class may be ideal. Situated in a beautiful gallery that overlooks the park, each class gives you the chance to relax and re-charge. Led by experienced yogi Karen Mee, sessions at the Whitworth are tailored to the needs of each individual. Novices can begin with a series of simple stretches, while those with more experience are en-couraged to challenge themselves with complex postures. Run every Thursday at 8:30 am, Great Escape Yoga is the perfect way to energise yourself for the day ahead. When the weather permits it, classes take place in The Art Garden. For those interested in popping along, simply come equipped with a comfortable yoga mat and a bottle of water. The Whitworth also offers a range of other natural therapies, including Tai-Chi for Wellbeing.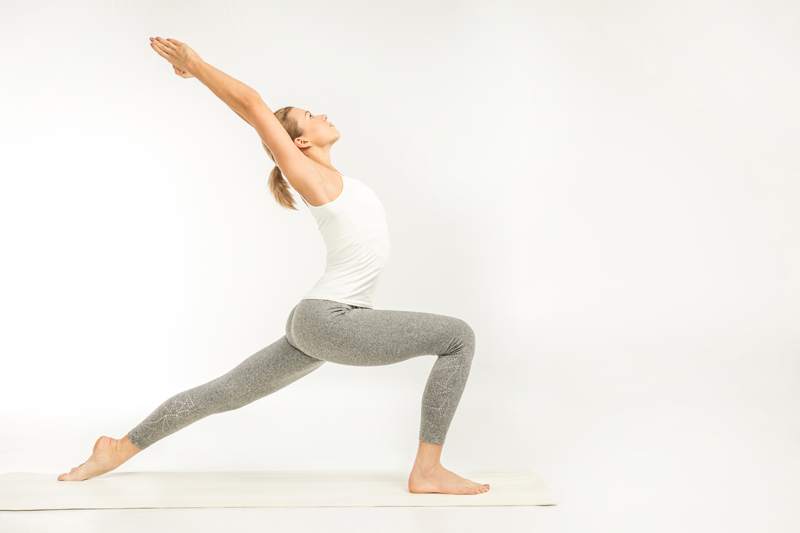 Yoga Express
Situated in the heart of the city, Yoga Express holds weekly sessions at Studio 25. First and foremost a contemporary dance studio, Studio 25 also hosts a variety of other classes for individuals to get involved with; Hip Hop, Zumba, Street Dance, and Jazz classes are some of the most popular.
The Yoga Express classes are designed to make the practice accessible to workers in the city. With short session run throughout the day, the studio encourages workers to come along before or after work, or even during their lunch break. Each class teaches a series of Ashtanga postures, designed to develop both strength and flexibility. Experienced instructor, Matt Ryan, ensures that his classes are suitable for all abilities; new practitioners are encouraged to try out simple postures, while more experienced yogis are challenged with more complicated asanas. With a big studio space, practitioners have plenty of room to move around. The mirrored walls of the dance studio also work in the classes favour, helping students to perfect their form with ease.
In Summary
Whether you're interested in an early morning class to set you up for the day, or you're hoping to wind down after work with an evening session, we are certain that you'll find the perfect class from our hand-picked selection above. As always, when partaking in a new form of exercise, remember to take time to perfect your technique to avoid the risk of injury. If you have any concerns, it's always best to seek the advice of a healthcare professional. Before attending a local class, make sure you're equipped with some flexible sweatpants. For a breathable option, we recommend the Ana Heart Levin Lace Up Sweatpants.