More people than ever are now craving the benefits of traditional yoga – especially in the city. With a range of popular classes located in the city centre, there is something for individuals of all ages and abilities. In this article, we explore a few of the best yoga hotspots in Leicester. Before attending a local class, it's sensible to pick up a comfortable pair of sweatpants. For a comfortable solution, we recommend the Ana Heart Marley Sweatpants.
Bikram Yoga Leicester
Bikram Yoga Leicester offers some of the best hot yoga classes in the city. If hot classes aren't your thing – don't panic! Bikram also offers an array of non-hot styles, which they refer to as 'urban' classes. The urban sessions are suitable for people of every ability, including beginners. In the hope of creating the ultimate yoga studio, Bikram has hunted down some of the cities most talented instructors to lead the daily sessions.
Bikram aims to inspire you to take control of your body and mind, with the goal of creating a strong and resilient being. Their classes are ideal for those that are interested in keeping fit but would rather not spend time at the local gym. Each class at Bikram has a range of different benefits; for instance, hot session help students burn more calories due to the heated environment whereas other sessions may focus on improving flexibility and core strength. Open to experts and novices alike, pop along to Bikram Yoga Leicester to have fun while exercising.
Be Happy Yoga
Be Happy Yoga is a new socially-responsible organisation located in Leicester. The organisation use yoga to help individuals improve their quality of life. Be Happy believe that yoga is for everyone. With a variety of different courses on offer, individuals from all walks of life can better themselves using the alternative therapy. The classes are taught in small groups so each person gets lots of individual attention. Be Happy asks for a small donation when attending a regular class; a portion of this fee goes towards providing free programmes for those who wouldn't normally have access to yoga, whether that be due to financial barri-ers or other preventions. Thanks to the donations given by those who can afford it, Be Happy are able to offer fully funded and partially funded programmes to those in need.
Classes at Be Happy focus on the postures from the International Sivananda Yoga Vedanta organisation. Designed to strengthen and stretch the entire body, the posture sequence combines balance techniques with relaxation. The simple nature of the routine makes the practice suitable for students of all abilities, even complete novices! Typically, the Be Happy classes begin with a few relaxation and deep breathing exercises, before moving onto the 12 basic postures. The 12 postures sequence is taught in the same order as it is in Sivananda centres and ashrams around the world. To try something new and help out those in need, attend one of the daily sessions at Be Happy Yoga.
Shuniya Kundalini Yoga
Shuniya Kundalini Yoga is another popular studio in Leicester. Designed to improve physical, emotional, and spiritual health, classes with Shuniya Kundalini are suitable for all abilities. Additionally, the sessions are believed to enhance self-esteem and self-confidence, helping students to develop healthy and fulfilling relationships with themselves and others.
The word Shuniya translates to 'nothing'. This is thought to describe a state of awareness in which the mind is brought to complete stillness. Shuniya Kundalini believes that this is what can be achieved with their classes – a state of perfect harmony. In this state, there is no trying, searching, or desire; students can simply relax and rejuvenate without having to focus on the stresses of modern life.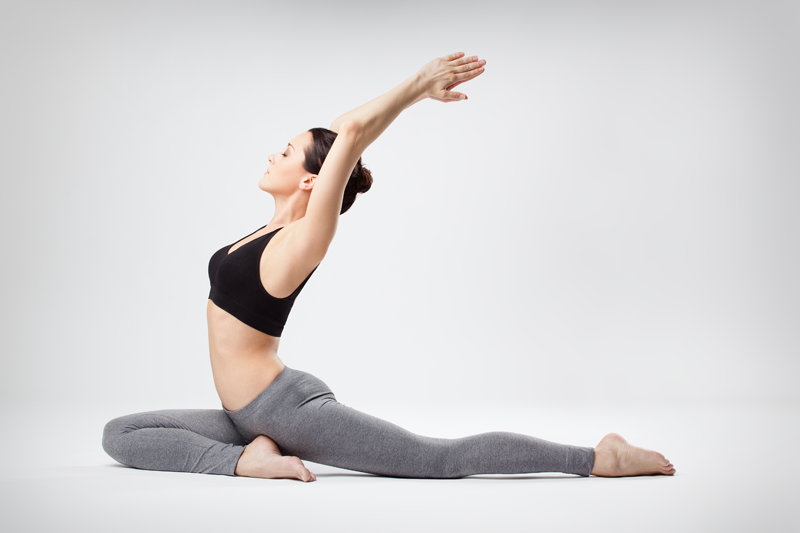 Once students have learnt how to reach this state, it can be practised outside of the class whenever necessary. The restful state of mind boasts an array of positive health benefits; for instance, it can improve the body's natural self-healing qualities as well as facilitating self-knowledge and self-transformation. The classes at Shuniya Kundalini help students to realise their own potential, allowing individuals to truly experience everything that life has to offer. Most of the sessions last between sixty and ninety minutes, with each class following a structured series of postures. If you are interested in exploring both the physical and emotional sides of traditional yoga, book yourself in for a class with Shuniya Kundalini.
Hotpod Yoga Leicester
Taking place in a giant inflatable studio, Hotpod Yoga is perfect for those who would like to squeeze a little exercise into their regular routine. With the purpose of creating a relaxing environment that is separate to the outside world, Hotpod Yoga studios are found all over the country, with regular session taking place in Leicester. New studios are popping up every day thanks to the constant demand for this unique form of Bikram Yoga. The portable studio welcomes individuals of all ages and abilities. Whether you're a complete beginner or an experienced yogi, you're guaranteed to benefit from a Hotpod Yoga class. Holding a whopping twenty people in the inflatable Pod, you and your colleagues can all pop along on your lunch break to recharge your batteries. Turn up wearing your comfiest sweatpants with a bottle of water and a fluffy towel and you'll be all set!
In Summary
With new yoga studios popping up daily thanks to the ever-growing popularity of the alternative therapy, wherever you are located in Leicester there is sure to be one nearby. Consider attending an early morning class to set you up for the day, or a session later on in the evening to allow your body to wind down after a stressful day at work; no matter when you decide to practice though, it is important to remain topped up the all-important H2O to avoid symptoms of dehydration. Before attending a session, it's important to make sure you've got the correct yoga gear. For a lightweight top, we recommend the Ana Heart Breathe Wrap Top.