With an endless array of benefits for the body and mind, yoga is quickly becoming a popular form of exercise. With the busyness of modern life, finding time to relax and unwind is important – especially when working in the city. Today, new yoga studios are popping up daily. While, in some ways, this makes finding a local class easy, it can be difficult to decide which class to attend. Thankfully, we are here to help. In this article, we explore the best yoga hotspots in Glasgow. Before attending a local class, it's important to get your hands on some good quality yoga clothes. For a comfortable fit, we recommend an Ana Heart breathable top.
The Kali Collective Yoga And Barre Studio
Located in the heart of the city, The Kali Collective And Barre Studio is popular amongst locals. Offering a range of classes from Vinyasa Flow to Yoga Barre, there is something for yogis of all sorts. The studio aims to bring together pilates and yoga with the graceful art of ballet. Better still, the skilled instructors create routines to minimise the tension that ballet puts on the body, allowing students to enjoy fluid movement with little concern. For a truly unique experience, book yourself in for a session at The Kali Collective And Barre Studio.
Location: 415b, The Pentagon Centre, 36 Washington St, Glasgow, Scotland. Time: Various sessions available. Price: Drop-in £12.00.
Merchant City Yoga
Offering a variety of different sessions, Merchant City Yoga is one of the best in the business. Boasting an array of dedicated and supportive instructors, sessions can be tailored to the needs of each student; this approach allows yogis of all abilities to benefit from each class. Complete beginners can start off with a couple of simple stretches, while experienced practitioners can attempt the more complex postures. Priding themselves on their fun-loving studio vibe, Merchant City offers the ideal mix of laughter and composure. To immerse yourself in their community, pop along to the studio and enjoy a class.
Location: 49 Virginia St, Glasgow, Scotland. Time: Various sessions available. Price: Drop-in £12.00.
Shanti Yoga
Sessions at Shanti Yoga are both liberating and invigorating. With a variety of classes on offer, the studio has something for yogis of all sorts. Some of the most popular sessions at Shanti are Yin Yang, Forrest, Zen Ki, and traditional Vinyasa Flow. Additionally, the comprehensive studio leads sessions specifically for cyclists, runners, and sports people; not only do these classes help to build and strengthen muscle, but they are also packed full of stamina enhancing techniques. The experienced instructor, Sasha, brings a wealth of knowledge to each session. Completing her training with the renowned 'Tribe Yoga', Sasha has an incredible 200 hours of specialist training under her belt. She prides herself on being dedicated and supportive, placing extra attention on knowing each student's personal limitations.
Location: Yorkhill, 20 Sandyford St, Glasgow, Scotland. Time: Various sessions available. Price: Drop-in £9.00.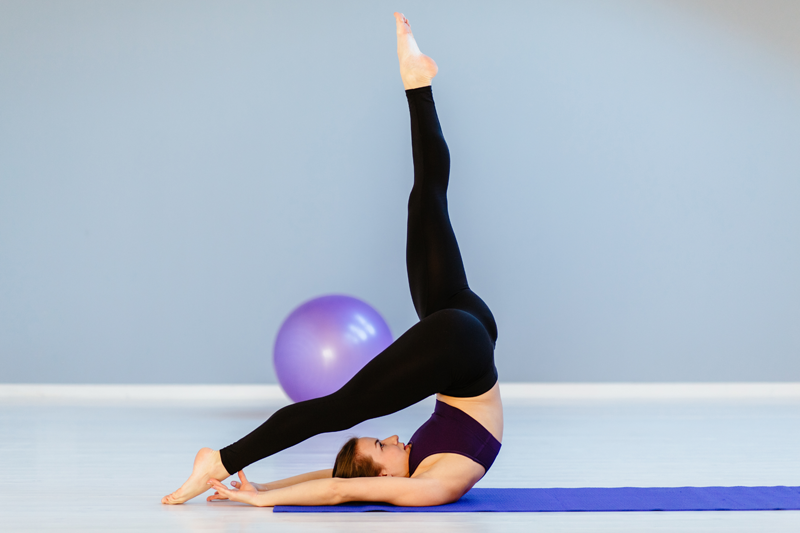 Bikram Yoga Southside
Bikram Yoga Southside offers some of the best hot yoga sessions in the city. Following the techniques created by yoga guru Bikram Choudhury, each session comprises of 26 postures and 2 breathing exercises. When practised correctly, the poses are designed to target every area of the human body. If carried out in the recommended order, each posture is designed to stretch and prepare the muscles for the next pose. With a team of experienced instructors, the studio prides themselves on supporting students of all abilities. The space itself is equipped with a fully-functional juice bar, offering a wide selection of healthy, plant-based drinks. Better still, the studio boasts a state-of-the-art ventilation system. This ensures that the area is well oxygenated, whilst maintaining the ideal Bikram temperature of around 40 degrees Celsius.
A well-heated room allows the muscles to fully relax, meaning that they are able to stretch further without injury. With the ability to stretch further during each posture, hot classes help to increase muscle strength, flexibility, and also build up fitness levels and stamina, too. The heat also helps the body to detoxify. As toxins leave through the pores, the increased blood circulation means fresh oxygen can easily be supplied to cells throughout the body. In turn, this encourages new cell production. If you're interested in reaping the benefits of the hot style, book yourself in for a class at Bikram Southside.
Location: Offices City Wall House, 32 Eastwood Ave, Glasgow, Scotland. Time: Various sessions available. Price: Day-pass £14.95.
My 121 Yoga
For those looking to improve both their craft and spiritual awareness, a session at My 121 Yoga may be ideal. Lead by experienced instructor Simone, each class helps students to cleanse their body, mind, and spirit through a comprehensive style of practice. Combining techniques used in Ashtanga, Hatha, and Iyengar styles, students at My 121 can expect to see improvements in both their physical and emotional health. Each session is tailored to the needs of each individual, allowing students of all abilities to progress at their own rate. Novices can develop their flexibility with a series of simple poses, while Simone encourages experienced practitioners to try the more complex postures. To develop your craft from one of Glasgow's best, book yourself in for a session with Simone at My 121.
Location: Derby St, Glasgow, Scotland. Time: Various sessions available. Price: £10.00 if paid upfront.
Yoga Jo's
Located just outside of the city centre, Yoga Jo's offers a selection of relaxing and thought-provoking sessions. With various classes taking part daily, the studio has something for yogis of all sorts. In addition to traditional classes, Yoga Jo's offer specialised sessions such as 'Yoga For Wellbeing'. Designed specifically for those suffering from anxiety and depression, Wellbeing classes focus on both relaxation techniques and energising postures. With a smaller class size, the Yoga for Wellbeing class allows instructors to spend more time with each individual. However, due to the limited number of spaces, these classes book up quickly. To avoid disappointment, book yourself in online before attending.
Location: Lennox Park, Main St, Milngavie, Glasgow, Scotland. Time: Various sessions available. Price: Drop-In £10.00.
In Summary
Whether you're an experienced yogi or a complete beginner, book yourself into one of the reputable studios above to reap the benefits. While equipment may be provided, it's sensible to bring own along with you – just in case. To transport your gear to and from sessions, we recommend purchasing the Ana Heart large yoga bag.