Here at Ana Heart we love seeing what the yogis and yoginis of the internet are writing about so much that we've brought all our favourites together right here! Whether you want to master that one pose, book a retreat or find your next teacher, these nine blogs have everything you need to make your yoga the best it can be. So, put on your favourite Ana Heart leggings and roll out your yoga mat because you're about to be inspired.
Lucia Yoga
Antonio Escobar and Patricia Villegas
https://www.luciayoga.com/
When two experts in yoga and business management get together the result is a successful retreat service in destinations dotted around the south of Spain. Co-founders Antonio and Patricia are waiting to welcome their students and guest teachers with arms wide open and offer a retreat experience like no other.
In three specialised centres, a student looking to book a retreat with Lucia Yoga is sure to find the break for them. There's Granada which has the double benefit of being a short distance from beaches and mountains for a real holiday feeling. Then there's Nature, in the Cadiz Nature Reserve for those who love hiking as much as they love yoga. And finally, there's Malaga with seven hectares of gardens and just half an hour from Malaga airport. At any of these destinations, you can find a personalised service and an immersive Spanish experience with locally sourced Mediterranean cuisine. Guest teachers coming to teach can also enjoy full board for free and promotion on the website.
The Lucia Yoga blog is for teachers looking for tips on planning their retreat and for students wanting deeper spiritual connection to their practice. There are posts on balanced diet and balanced breathing for those interested in extending their yoga lifestyle with healthy and holistic practices.
If you are thinking about you first yoga retreat or not sure where to book your next one, one visit to Lucia Yoga is highly recommended.
Jayne Becca Yoga
Jayne
https://www.jaynebeccayoga.com/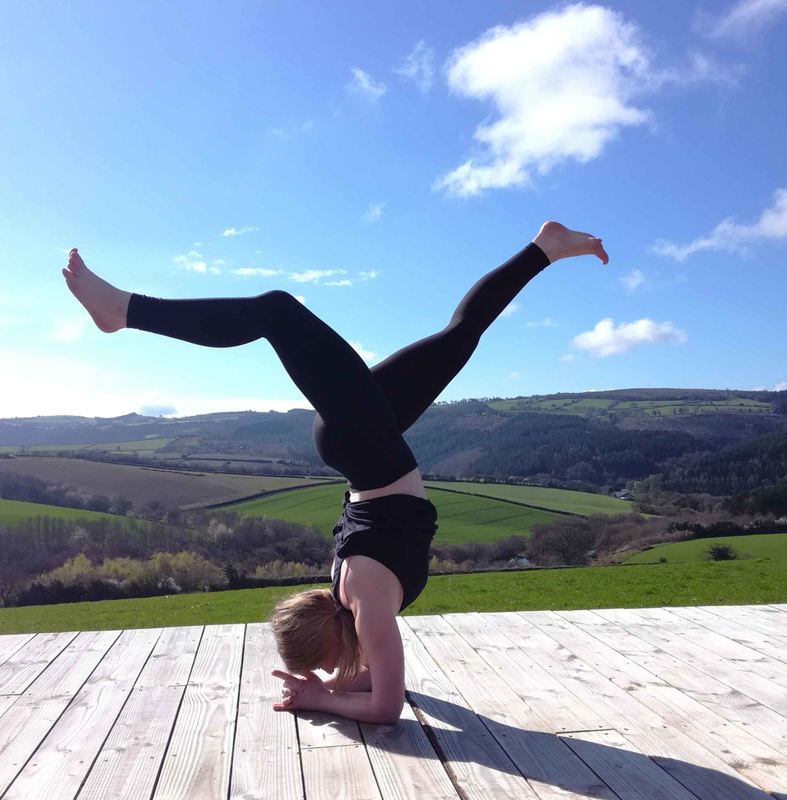 In 2014, Jayne kissed her office job goodbye to follow her passion of practising and teaching yoga and hasn't looked back. She is qualified to teach Vinyasa Flow and Strala Flow and holds regular classes for all levels throughout the week at a number of locations in Bristol. Jayne prides herself in teaching an introspective style of yoga, hoping that her students find out who they truly are as well as gaining control and love for their bodies.
Aside from classes, Jayne offers special workshops, retreats and mentors up and coming yoga instructors. She values how much she has learnt from building her own business as much as her yoga training and wants to pass on her knowledge of going from practising yoga to making money from it.
The Jayne Becca Yoga Blog focusses on yoga and fitness for the modern day with posts about life as a yoga instructor, keeping your workout interesting and body positivity, hosting guest bloggers who are fellow yoginis, writers and feminists. She even finds time to create videos of mini yoga sessions and step-by-step guides for those impressive, advanced poses that are sure to give you that sense of accomplishment.
For a style of yoga that you can fit into your daily life with a dash of something to make you feel better, Jayne Becca is a blog worth exploring to find those little things that'll change your life forever.
You and Your practice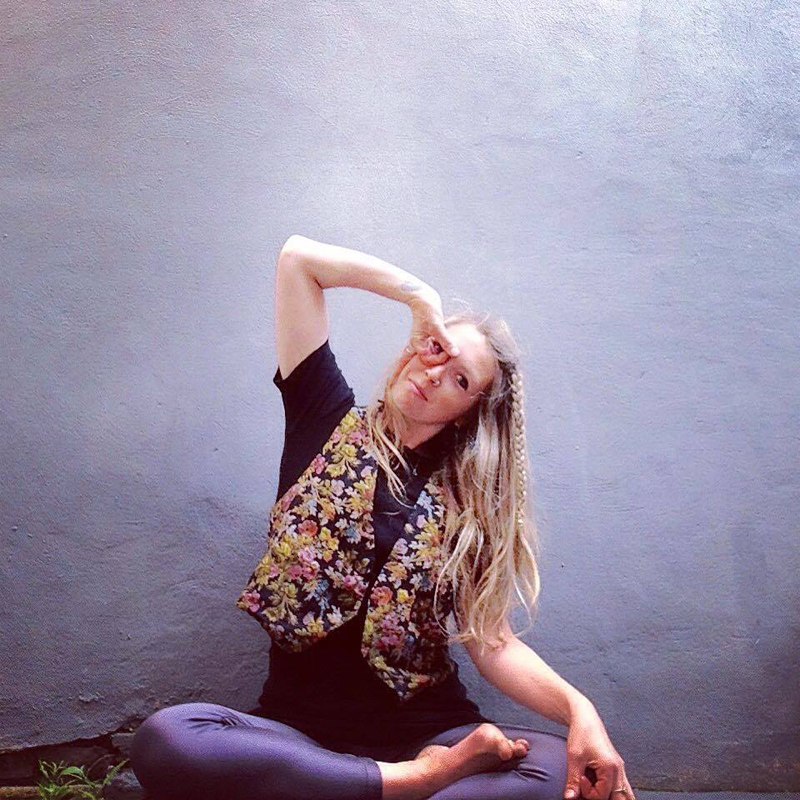 You and Your Practice is a unique yoga blog dedicated to the celebration of the individual. Created by Lucy, a seasoned yogini and practising yoga teacher based in Bristol, the blog is aimed at yogis of every level and every practice. Her philosophy, "A Yoga I-D", encourages students to approach yoga from a relaxed, open point of view, and to explore their own body and mind to take their time and find the perfect practice.
Lucy's teaching isn't prescriptive – she invites would-be yogis to "Come, Yoga and experience your own "i-D". What is this so-called i-D? It's all about finding your own rhythm and pace; one that fits in with your schedule, lifestyle and needs. Lucy strongly believes in what she calls a "living connection". This is a living, constantly evolving connection to yoga that helps students reconnect with their own physical and mental rhythms through practicing yoga.
Because, as Lucy believes, yoga, just like our own lives, isn't static; it's an organic practice, constantly evolving and teaching us about ourselves. A British Wheel of Yoga trained teacher with over 16 years' teaching experience, Lucy is truly passionate about sharing her extensive yogic knowledge and ideas with her students.
Lucy's main practice is Hatha yoga and she works on the principle of connecting mind and body during classes, focussing on using the breath (Pranayama) in between and during postures (asanas).
She holds weekly classes and runs on-off workshops for yogis who want to reconnect with themselves through the ancient art of yoga.
We'd fully recommend taking a look through Lucy's blog page – filled with inspiring words, yoga tips, music to help promote relaxation and aid focus during yoga and meditation, it's the full package.
James Russell Yoga
James Russell
http://www.jamesrussellyoga.co.uk/
James Russell is an experienced yoga teacher based in Devon who teaches a holistic approach to the art. James teaches weekly yoga classes (both group and private lessons), writes articles on the practice and regularly organises workshops, festivals, retreats and other yoga-inspired events.
James' approach to yoga is a practical one: he teaches mainly Hatha and Ashtanga and brings his extensive and impressive yoga training and studies of yoga therapy to the mat. James strongly believes that yoga, anywhere, can practice yoga. He has a diverse "cv", having taught yoga to people as diverse as university students to ex-offenders, as part of a drug and alcohol dependency recovery program.
James' experience of yoga is extensive and varied – something that is evidenced in his unique yoga blog, which is filled with inspired, academic articles on the roots and history of yoga practices, as well as how to apply the spiritual teachings of yoga outside of the studio. He has spent time in India and Nepal, studying and practising yoga, and has completed formal training both in the UK and Nasik, India.
An inspirational teacher, James believes in yoga's power to heal both the mind and the body. Check out his blog today – highly recommended.
Northern Yogi
Sarah
http://www.northernyogi.com/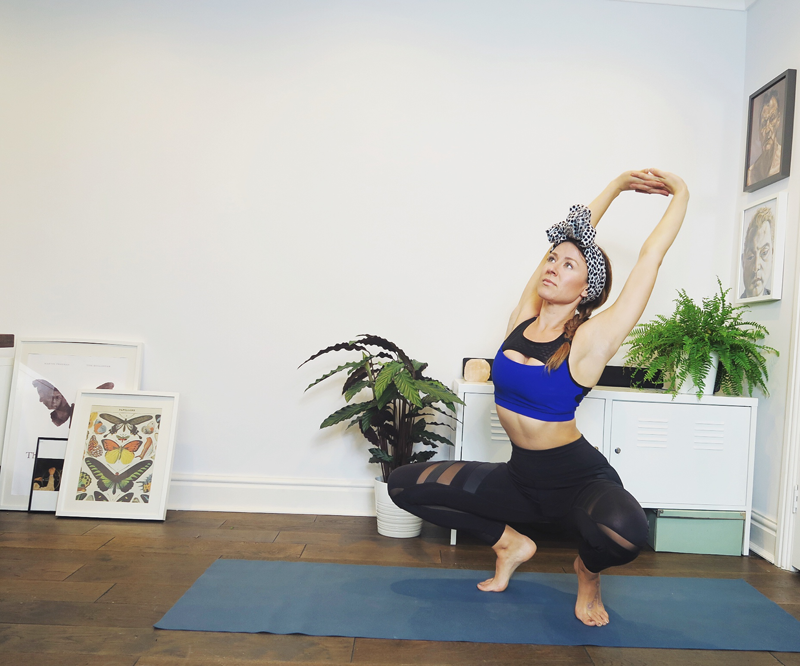 Yoga is beautiful, both inside and out, according to Manchester-based Sarah of Northern Yogi who blends her yoga teaching with her love of make-up and vegan lifestyle in her blog. Be prepared for Northern Soul like you've never known before!
Sarah has been a qualified yoga teacher since 2016 but her yoga story started over a decade ago with her first yoga lesson when she was 19 to combat anxiety. Yoga helped her find her breath in a time when stress was making her lose sight of herself. Now her classes focus on yoga for health and relaxation whether in a public, private or corporate setting.
In her blog, Sarah fills her posts with inspiration for you lead a healthy, ethical, beautiful life. As well as yoga, she blogs vegan recipes to fuel a body that works hard, insights into her life as a yoga teacher and her own reflections on what makes her life a happy one. Beauty blog fans can also get their fix with a quick stop at Sarah's blog as the make-up and skincare addict takes us through her favourite cruelty-free brands and how to look beautiful while being kind to your skin.
Most yoga practitioners are more than their yoga mat and know that perfecting the scorpion pose is not the only element of a rounded, healthy lifestyle. Sarah embodies this, expanding on a desire to be the best they can be at yoga, by, like many, branching out into all areas that keep mind and body happy and healthy.
Sophie's Fitness
Sophie Dear
http://sophiesfitness.co.uk/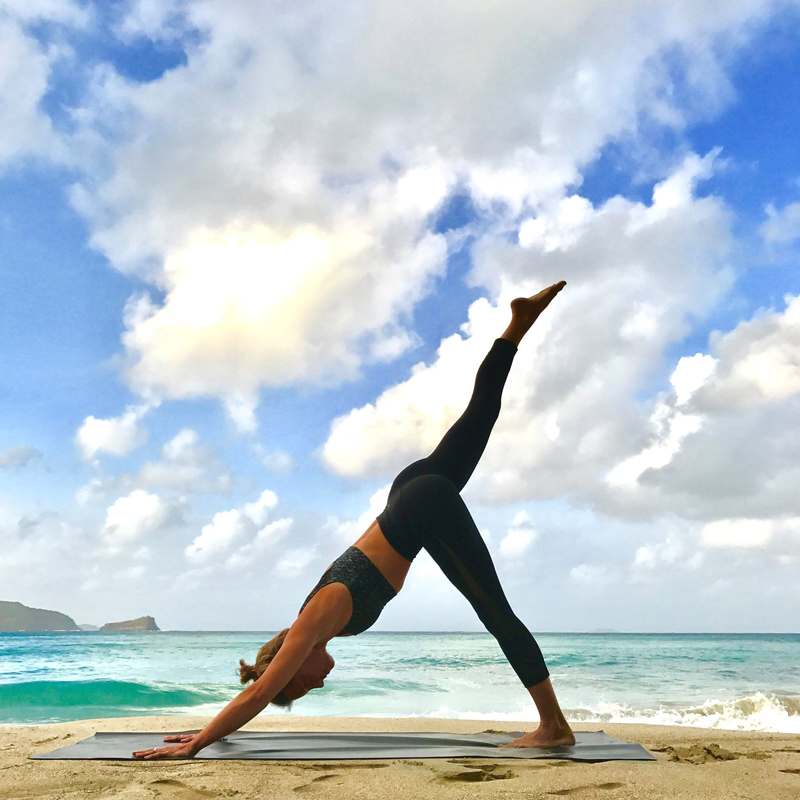 If you had to list off everything Sophie Dear of Sophie's Fitness has accomplished, you might be some time! Featured in the Telegraph, partnerships with Dorothy Perkins and appearances on the BBC, there are a lot of strings to this yogini's bow.
If you think she sounds like ambition in human form, you may be surprised to find out that stress and career climbing is something Sophie is trying to leave behind after quitting her job in TV to become a yoga teacher. Exchanging the long hours and worries for time for herself and the needs of her students is something Sophie has never regretted.
With varied classes all over Central and South-East London, you are sure to find something for your interests and ability. Most popular are her rooftop classes in the summer which boast views of the city as you flex. She also offers one-on-one classes and classes that specialise in pre-natal and post-natal yoga. Special workshops and retreats are available throughout the year so be sure to subscribe to the newsletter to be the first to know the newest events.
Everything about this busy yogini's life can be found on her blog which includes posts about her current partnerships, healthy eating and lifestyle advice. Whether you are worrying about that new 'miracle' ingredient in all the magazines, lacking in sleep or just can't decide what to have for dinner, a little time with Sophie might bring much needed peace in your life.
Wood and Luxe
Phoebe Greenacre
http://woodandluxe.com/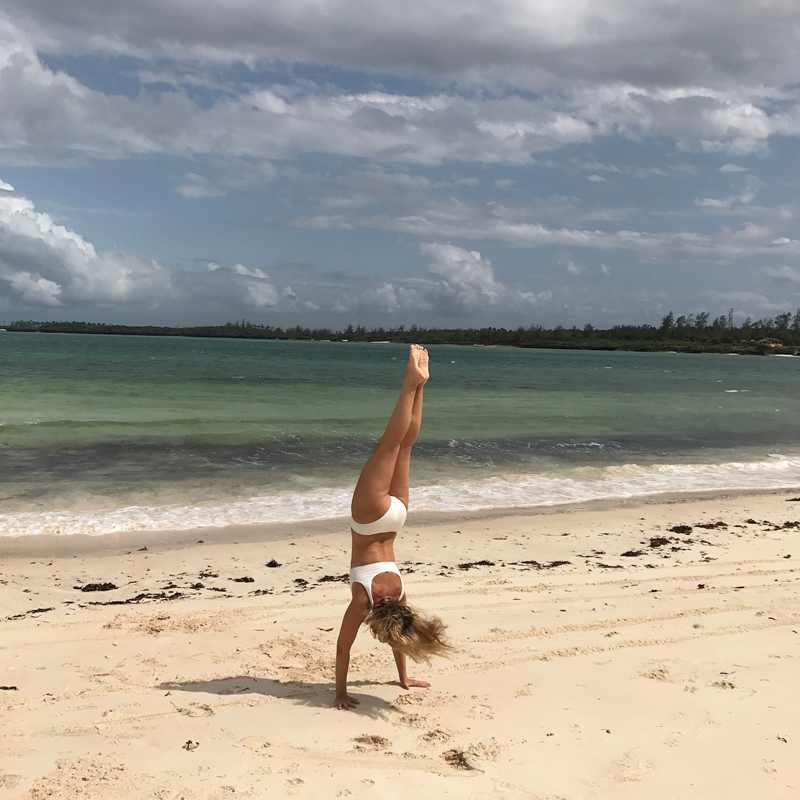 Yoga is merely one of four pillars of Phoebe's life work and philosophy. In her blog she explores Yoga, Travel, Wellness and Lifestyle to promote a full and healthy life. Based in London, Phoebe is qualified to teach vinyasa flow, power and restorative yoga.
For the latest in luxury travel resorts which tie in with your healthy lifestyle, Wood and Luxe should be the first stop for any yogi who is planning a holiday. Phoebe will take you from arrival through all you could experience with these wellness orientated getaways. Not only does she jet around to the best destinations, but she also hosts her own yoga retreats all over the world with many different itineraries, so you can have a truly unique experience.
Got a brand that fits Wood and Luxe's philosophy? Phoebe's list of collaborations is impressive with former partners including the Austrian National Tourist Office, Wanderlust magazine and Pause Escapes.
Between beach weekends and brand collaborations, Phoebe holds weekly Vinyasa yoga lessons in Dalston Junction, London which are intimate sessions between teacher and the maximum five students. You can look forward to a focussed and class where your every aim and need can be personally taken care of. She also offers private and corporate classes for those with specific needs and to create the most productive workplace.
Any yogi who identifies as a health-conscious citizen of the world should be sure to check out Wood and Luxe for their next adventure.
Mind, Body, Bowl
Annie Clarke
http://mindbodybowl.co.uk/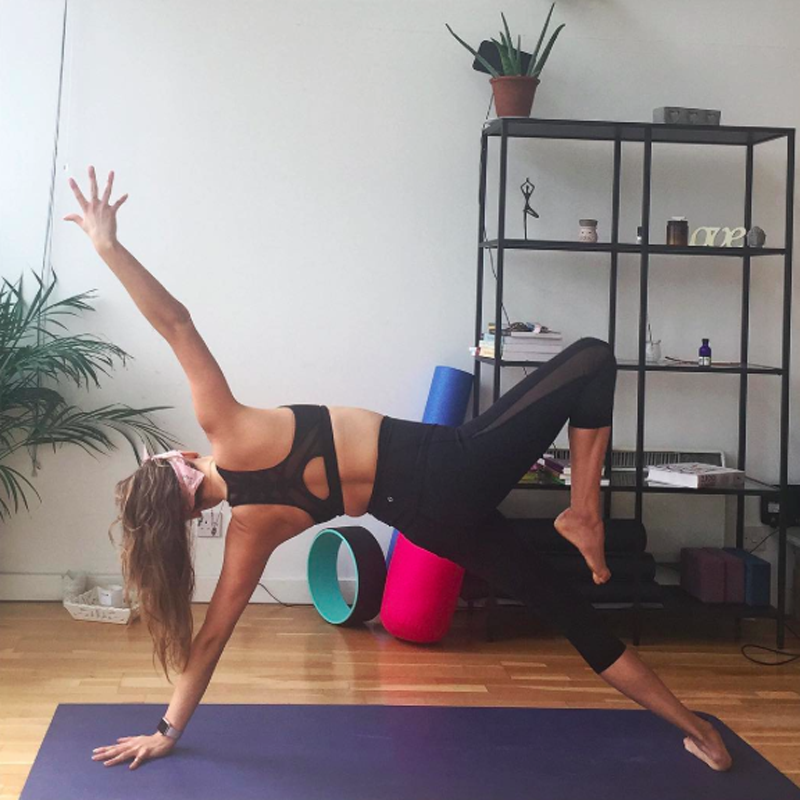 With her classes in several London locations and a plethora of yoga videos, Annie Clarke can really say she is bringing yoga and wellbeing to everyone. Embellishing her yoga blog with healthy (and tasty!) recipes any fan of Mind, Body, Bowl is sure to come away with something to make their life a little bit better.
All week, you can find Annie's varied classes in Shoreditch, Covent Garden and Notting Hill at times to suit any working yogi. She is also available for private and corporate bookings subject to availability. But if you can't make a class in person, there are a plethora of yoga videos anyone can follow. Whether you need a stretch before running, a long, deep session or a quick something before bed, Mind, Body, Bowl has you covered. Annie also has occasional vlogs about her yoga lifestyle to inspire you.
Have dreams of being a yoga teacher yourself? Since September 2017, Annie has been providing a mentoring space for aspiring and new yogis to start your own teaching career. A mixture of a yogi network and a blog, all the latest updates can be sent straight to your inbox.
To power that body that works so hard, Mind, Body, Bowl includes a range of tasty recipes for any number of dietary needs. And you can forget denying yourself your favourites for the sake of your diet, there are recipes for hearty breakfasts, filling dinners and sweet treats that anyone could make and enjoy.
With so much to offer, Annie should write a book… and she did! Mind, Body, Bowl has gone from your computer screen to the bookshelves so your essential health and yoga tips are always to hand.
Yoga Wood
Jessica Wood
http://www.yoga-wood.com/blog/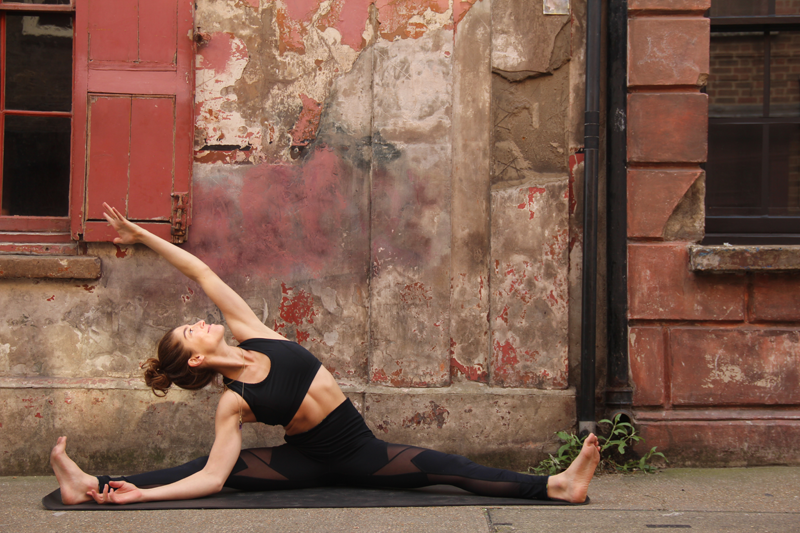 Jessica is a London based yoga teacher who holds classes at Notting Hill, Shoreditch and Acton and has taking her coaching beyond the studio with her blog, Yoga Wood. Her posts combine yoga with reflections on the more mindful aspects of the practice so that her students and followers can focus on improving their minds as well as their bodies.
Jessica's story started with a shoulder injury and what was once rehabilitation has become a life's commitment when she discovered her self-growth. It wasn't an immediate change for her, but daily practice and meditation expanded her way of thinking and she hasn't looked back since. This outlook has been brought into her own teaching studios and Jessica aims to recharge her student's minds and challenge their bodies.
As well as her weekly class schedule, she also holds one-off workshops to work on specific moves and weekend retreats. The next retreat will be held in March 2018 in Grasmere, the Lake District and will have opportunities for hiking as well as yoga and meditation in a beautiful country house.
Reading Jessica's blog posts, you will learn as much about the mind and emotions as much as you will about yoga. As well as posts to educate on the core teachings of yoga and achieving physical goals, they are interspersed with musings on getting a good night's sleep, finding your courage and mindfulness.