With an array of health benefits including lowered stress levels, chronic pain reduction, and increased flexibility, yoga is a popular form of exercise around the world. In the city, new studios seem to be popping up on every street; while this provides a wide selection to choose from, it can make finding a reputable class that much harder. Thankfully, we are here to help. Below, we explore some of the best yoga hotspots in Leeds. Before joining a new studio, it's important to have the correct gear. For a breathable yoga top, we recommend the Ana Heart Vest Top.
Bikram Yoga Leeds
The first dedicated Bikram studio in Yorkshire, Bikram Yoga Leeds is popular in the city. Offering a range of different classes throughout the week, the studio has something for yogis of all sorts. The heated yoga room boasts a state-of-the-art ventilation system. This provides the room with optimal oxygenation whilst maintaining the ideal Bikram temperature of 40 degrees.
Each class focusses on the traditional Bikram style. The experienced instructors will help students to complete the 26 asana series. These Hatha postures are designed to strengthen and stretch the muscles. Alongside the asanas, two different breathing exercises are incorporated – these are formally referred to as pranayamas.
When performed correctly, the twenty-six posture series is designed to target each of the body's key muscle groups. When carried out in the suggested order, each asana is thought to strengthen and stretch the muscles, ligaments, and joints needed for the next posture. The heated room allows the muscles to fully relax, meaning that they are able to stretch further without injury. With the ability to stretch further during each posture, hot yoga helps to increase muscle strength, flexibility, and also build up fitness levels and stamina, too. The heat also helps the body to detoxify. As toxins leave through the pores, the increased blood circulation means fresh oxygen can easily be supplied to cells throughout the body. In turn, this encourages new cell production. For those interested in reaping the benefits of a hot class, visit the Bikram Yoga Leeds website to book yourself in.
Location: The Core, Level 2, The Headrow, Leeds LS1 6JD. Time: Various sessions available. Price: Various options available.
Yoga Kulu Leeds
Situated in the heart of Chapel Allerton, the Yoga Kula studio is a firm favourite in Leeds. Offering a range of different classes, workshops, courses, and retreats, the studio has something for everyone! Additionally, Yoga Kula offers a range of holistic therapies including Thai foot massage, reflexology, sports massage, and pregnancy massage. These are available Monday, Wednesday, and Thursday afternoons.
Yoga Kulu hopes to generate a positive ripple effect in people's lives and provide a tonic for busy, modern life. Locals agree that the studio provides exactly that, offering practitioners a comprehensive yoga experience every day of the week. Classes can be paid for on the door for just £9.50, or a class pass can be purchased for those interested in booking in bulk. In addition to their regular classes, the studio offers a range of pop up sessions, too. The same price as a regular class, pop up sessions allow students to try something new. For more information on the class schedule, visit their website or social media channels.
Location: Chapel Allerton House, 114 Harrogate Road, Chapel Allerton, LS7 4NY. Time: Various sessions available. Price: Drop-in £9.50.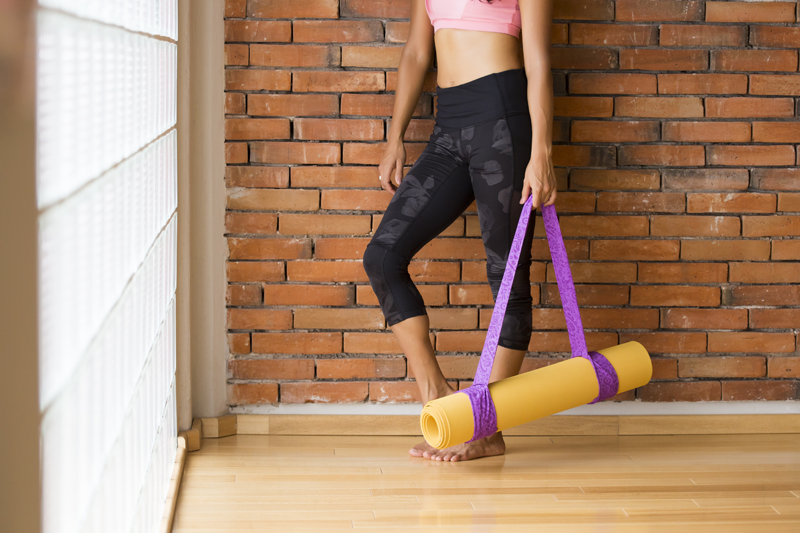 Yoga Hero
Yoga Hero focuses on feeling 'fit and fabulous' through yoga. Welcoming students of all ages and abilities, the studio tailors each class to peoples individuals needs. Complete beginners can start with a series of simple stretches, while experienced yogis can get stuck in with more complex postures. While beginners are welcome to join any class, Yoga Hero run a specialist workshop for novices called 'Introduction to Yoga'. Practitioners are encouraged to learn at their own rate with the help of expert instructors.
Yoga Hero is passionate that yoga should be available to everybody, regardless of age, fitness level, or sex. With this in mind, they offer a varied timetable, including a range of 'Pay As You Feel' classes that can be attended on a drop-in basis. Additionally, the company offer a scheme called 'Karma Heroes'. Ideal for those with a smaller budget, this scheme offers yoga classes in exchange for your time and effort. In return for one class, students can spend 1-hour cleaning the yoga studio. Alternatively, 1 hours assistance with administration and social media can be given. For those interested, more information about Karma Heroes can be found via their website.
Location: The Boulevard, Leeds Dock, Leeds LS10 1PZ. Time: Various sessions available. Price: Drop-In: £6.50.
The Yoga Space
Located in the heart of the bustling city, The Yoga Space welcomes students of all abilities. The studio itself is situated inside a beautiful Chapel. Boasting high ceilings and stained glass windows, the building is ideal for relaxing and recuperating. In addition to the more traditional sessions, The Yoga Space offers a specialist class in AcroYoga. Led by experienced instructor Matt, the AcroYoga sessions are a truly unique experience. Believing that play is one of the secrets to a happy life, Matt ensures that each class is lighthearted and fun.
AcroYoga is best described as a mixture of acrobatics, yoga, and healing arts. Boasting an array of physical and mental health benefits, the practice focusses on strength building, improved concentration, and overall stress relief. Typically, the practice consists of three main roles – the base, the flyer, and the spotter. The person taking on the role of the base will support the flyer in air-based positions, while the spotter will stand back and constructively critique their form.
While the practice has many of the same benefits as traditional yoga, it also helps to form long-lasting relationships. It doesn't take long for partners to realise that the postures cannot be completed without both parties being fully engaged, making each individual realise how much they need the other. Promoting deep-self love and increasing empathy, the practice of AcroYoga can lead to long-lasting friendships. For those interested in trying something new, book yourself in for a session with Matt at The Yoga Space.
Location: 378 Meanwood Rd, Leeds, LS7 2JF. Time: Various sessions available. Price: Various.
Whether you're interested in sweating out toxins with a Bikram session or trying something new with a class of AcroYoga, the studios above have something for practitioners of all sorts. Keeping warm before class is essential – especially in the cold winter months. With this in mind, it's a good idea to pick up some warm clothing. For a comfortable option, we recommend the Ana Heart Yoga Sweatshirt.