If you're a yoga teacher without a blog, it's time to get one! The internet is full of inspiring bloggers who are making a living from sharing their tips and tricks. If you're an expert yogi, it's time to put yourself out there and grow a social following through a blog. It's not only established yoga teachers who can benefit from a blog; in fact, blogging is one of the easiest ways to get yourself noticed as a yoga teacher.
Unfortunately, most new bloggers tend to write three or four articles and then throw in the towel. Often, these bloggers aren't quite sure who they're really writing for or why they started blogging in the first place. Luckily for you, you won't have that issue. With the world at your fingertips, all you need to do is sharing your thoughts on the thing you love the most – yoga. In this article, we explore why yoga teachers should have a blog in more detail, so cosy up in your yoga hoodie and keep reading.
Your Students Want to Know More About You
During a class, your students only spend an hour or so with you. Blogging is a great way to extend that time and expand your teachings beyond the studio. After class, students can head to your blog for some additional information.
When it comes to blogging, consistency is key. If you consistently post high-quality articles, you'll stand out as an expert in your field. If your content is high-quality, your students will be more likely to share it and encourage new potential students to follow you. To establish a brand, write frequent articles on topics that you wish to be known for. Ultimately, you want people to hear your name and think 'oh yeah, that's the blogger who knows a lot about hot yoga'.
As well as sharing your knowledge, teach your students more about you! Post blog articles on what you do in your downtime, your favourite spots in the city, or what music you enjoy listening to in the studio. Keep these articles short and sweet – they're just for the students who want to see what happens behind the scenes! Posting snippets of your home life can make your students feel more connected with you as both a person and a teacher.
It Can Help Build a Community
If you want to build a community, set up your blog to accept comments. This is a great way to engage with your students outside of the studio and encourage new members to join. At the end of each class, mention your recent blog post to start a conversation. To make things flow naturally, write about a topic that you plan to teach in class. Learning about your blog can encourage students to connect online and stay in touch. This is how your online community will start!
Building a community will help you to fill your yoga events and retreats with students, particularly if they have become friends online. It can also encourage new students to attend your class as they already feel part of the community.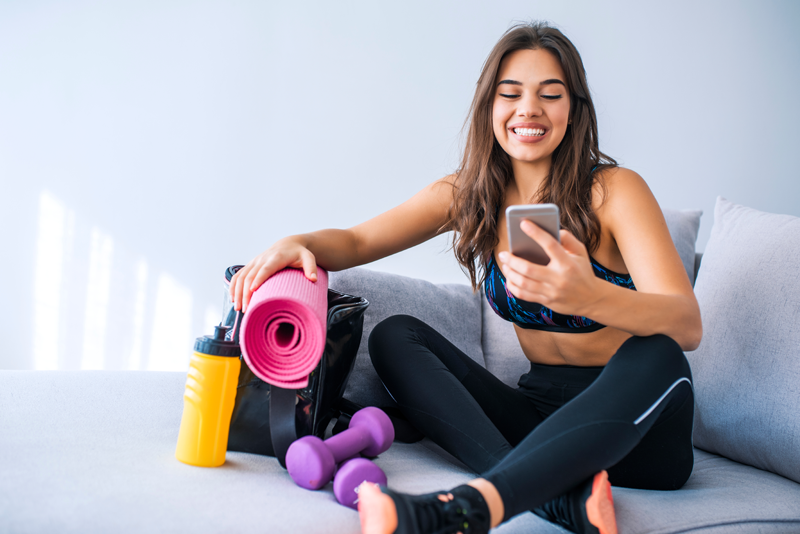 It's a Great Way to Network
Networking is the key to business success. For many people, the word networking fills them with dread. However, blogging is an easy way to connect with fellow yoga studios and instructors as well as students. Articles that show your style of yoga and link to your social media platforms will give studios and potential students an insight into your style of teaching. This could lead to new students joining your class or your dream studio offering you a teaching position. Networking is also a great way to meet likeminded friends with a similar passion to yourself.
It Can Help You Bag Collaborations
A blog allows you to collaborate with other teachers and yoga brands. Collaborations are a great way to build your online audience and extend your reach, ultimately leading to bigger and better things for your business.
Whether you guest blog with other instructors or your review products from your favourite yoga store, collaborations are a simple way to share followers and combine your skills. Not only are collabs a great way to interact with new people, but they can also increase your credibility if popular brands and teachers are endorsing you.
You Can Gain Followers Worldwide
If your blog is well written and engaging, you'll begin to gain followers from all over the world. Yoga is an international practice. It's more or less the same everywhere, so it doesn't matter where in the world you're from. In fact, international followers may enjoy your posts even more than locals. If you're blogging from a sleepy village in England, New York yogi's will enjoy reading about your low-key lifestyle.
For many people, a blog is an opportunity to share knowledge and give something back. If this is your purpose, there's nothing better than followers from all over the world thanking you for your help. Having a worldwide following offers a bigger opportunity for instructors who want to offer online courses and products. If your international followers would love to try out your class but are too far away, an online course is the next best thing.
In Summary
Today, setting up a blog is easier than ever. With a WordPress site, you can choose a pre-designed theme and be set up in minutes. Once you've written your first article, you can share it across your social media platforms to send your followers to your blog post. Another great thing about WordPress is that it's SEO friendly. This can be easily managed with a plugin so that new readers find your posts organically through Google. The more articles you post, the better your blog's SEO will become. In turn, more people will find your site, get in contact and book your classes. If you're unsure how to start your blog, how about a light-hearted post about what you keep in your yoga bag? This type of personal, yet informative, post is popular amongst the yoga community. So, there you have it – why yoga teachers should have a blog. If you're looking to take your business to the next level, it's time to start blogging today.