Tri Yoga is best described as a variation of the Hatha style. The practice aims to unite the body and mind through movement, breathing, and focus. Combining aspects of various other styles, Tri Yoga embraces both the meditative and physical aspects of yoga; using these methods, the style encourages the body and mind to work as one. Tri Yoga was founded in 1986 by an experienced yoga instructor, Kali Ray. After many years of studying and teaching yoga, she decided to combine her favourite aspects of the holistic therapy to create her own style. A few years later, she opened the first Tri Yoga centre, based in California. In addition to teaching her style, Ray now spends her time attending various yoga conferences all over the world. Additionally, the expert yogini has been featured in a wide range of books, magazines, and even television programmes. In this article, we explore Tri Yoga in more detail. If you're interested in practising the style, it's worth picking up some flexible yoga pants before you begin.
Philosophy
Tri Yoga focuses on essential forces. Ray describes these as asanas (physical postures), pranayamas (breathing techniques), and mudra (focus). Whilst the style can be practised using just one of these forces, practitioners will see the best results if they incorporate all three. The best Tri Yoga classes encourage students to use all three forces to create an intricate sequence.
Fundamentals of Tri Yoga
Tri Yoga is built around a few fundamentals. The first of these includes a wave-like spinal movement. In this movement, practitioners should focus on moving vertebra by vertebra whilst maintaining correct spinal alignment. Each movement should flow into the next. When moving, practitioners should only engage the muscles necessary for that transition. Abiding by this rule will increase relaxation and preserve energy ready for the next posture. Another important thing to consider is the economy of motion. This aspect focusses on maintaining similar alignment between postures. Excess movements should be kept to a minimum to prevent strain being places of the skeletal system. The final fundamental is simple; practitioners must learn to sustain focus on all three essential forces.
Practice
When attending a Tri Yoga class, students will start by learning the fundamental movements and breathing exercises. Once these have been established, they will then go on to increase their knowledge of posture and flow. Additionally, students will work to build strength, flexibility, and endurance. Once the instructor feels they are ready, students can begin to practice the Tri Yoga techniques. Due to the adaptive nature of the style, students of all abilities can attend a single class. Typically, the instructor will adapt the sequences to suit each student. Once students can practice Tri Yoga at an intermediate level, they will then be allowed to move onto the advanced techniques. Expert Tri Yoga consists of complex breathing exercises, concentration techniques, and various hand gestures.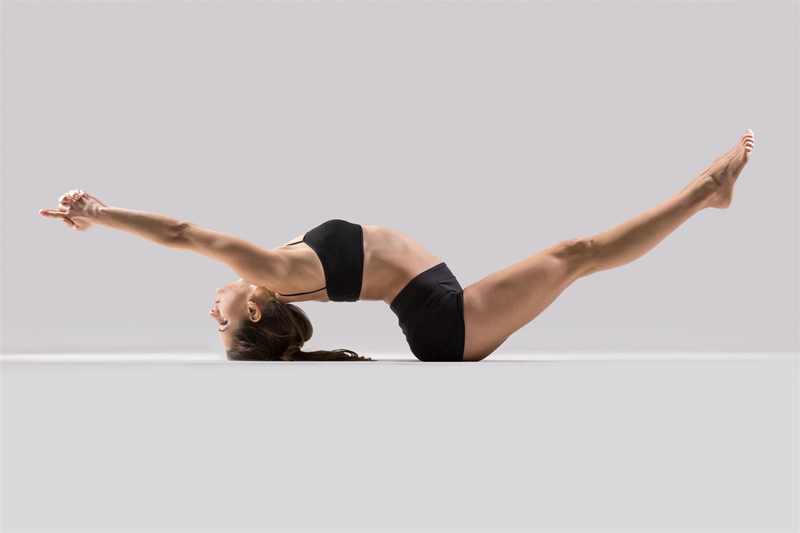 Tri Yoga Training
To become a Tri Yoga instructor, you will need to complete 200 hours of basic training. Once these have been completed, you will be able to teach the style at a basic level. If you want to teach the more advanced aspects, you will need to complete further training to gain your certification.
Whether you're learning to teach basic or advanced Tri Yoga, all training programmes include modules of natural alignment and practical anatomy. Additionally, trainees will learn how to improve alignment using props, and how to adapt postures to suit different abilities. All Tri Yoga training schools are run by a teacher trainer. Typically, these trainers will have had a minimum of 12 years training with Tri Yoga founder, Kali Ray. Today, there are almost 2000 registered Tri Yoga instructors around the world. To maintain their status, they are advised to study with Ray on a yearly basis.
Benefits of Tri Yoga
Improves Focus
When practised regularly, Tri Yoga can drastically improve your focus. When practising the style, you are encouraged to practice all three essential forces at once. Doing this correctly requires a high level of con-centration – especially when practised for longer periods of time. Over time, you will be able to focus on each aspect of Tri Yoga without even thinking about it. When you get to this level, this skill can also be used in your day-to-day life.
Better Form
In Tri Yoga, practitioners are encouraged to keep movement to a minimum when transitioning between postures. As well as preventing strain on the spine, this process teaches students how to practice each asana correctly. Practising correctly will not only prevent injury but it will also allow practitioners to reap the full benefits of each pose.
Allows a Deeper Sleep
When moving between postures, practitioners should only engage the muscles necessary for that transi-tion. Sticking to this rule will preserve energy ready for the next asana, and also increase practitioners level of relaxation. When combined with a chosen breathing technique, this allows the body to experience some well-deserved downtime. When relaxed, the body is able to fall into a deeper sleep, too.
In Summary
Whether you're an experienced yogi or you're just starting out, Tri Yoga can be practised by people of all abilities. As the style combines physical movement, breathing techniques, and an element of meditation, it is great for those hoping to learn the main aspects of traditional yoga. If you're a beginner, it may be worth attending a local class before practising the style independently. There, an experienced instructor will be able to advise you on the best way to practice. When attending a local class, it's worth going equipped with a comfortable yoga mat and a fresh bottle of water.