Want to challenge yourself with a yoga retreat with a difference? Look no further than Ocean and Yoga's Surf and Yoga retreat. Practised on the gorgeous beaches of Portugal, the yoga retreat is designed to build not just your yoga skills, but your creativity and leadership skills, too. By the end of this article, you'll want to pack your yoga cap and jet off to sunny Portugal.
If you're a creative, you'll know the reality of creative block. Unfortunately, creativity isn't something that can be turned on or off like a light. However, it's possible to open your mind to be in the best position to promote creativity, and that's what this retreat does.
Founded by Jana Toepfer, the Ocean and Yoga retreats do this by catching a wave on the breath-taking shores of Portugal. Jana believes that a day in the sun and saltwater is quieting, humbling, and unbelievably soul-cleansing.
Ocean and Yoga offer a variety of retreats, from adults-only sessions to family-friendly getaways. To build and utilise leadership, Jana has created a holistic escape that combines play with purpose. According to the founder, the retreat aims to teach those to lead a life of inner connection, creativity, and freedom. Over time, we can learn to drop the unnecessary stories that we've written about ourselves.
Ocean and Yoga combines leadership coaching sessions with asana, pranayama, and meditation. Homemade organic meals are also thrown into the mix, along with time in the sun and sand to create a full mind-body experience. Jana's transformative yoga practice encourages the mind to open and learn about the inner self. In turn, students discover their inner leader and learn how to empower it. Jana believes that meditating in nature is twice as effective as meditating in your home or studio, making the serine setting an added benefit of the retreat.
Not only is surfing fun, but it's also a leadership exercise in itself. The joy you feel when riding the waves will reinforce the lessons learnt in the session. The surfing will also act as a challenge in stepping outside your comfort zone. Once you learn how to tackle a wave and find your inner leader, tackling challenges at work or home will be a picnic.
Available Retreats
Classic Ocean & Yoga Spring Retreat
Led by Max Goldschmidt, the Ocean and Yoga team, and Jana Toepfer herself, the Classic Ocean and Yoga Spring Retreat focuses on yoga, surfing, meditation, nature reconnection, and soul and body nourishment.
This Spring retreat is the best gift you can give yourself. During your stay, spend time in nature, practice yoga daily, get to know great people and kick back and relax. Enjoy meditating outside by the cliffs, choose from either beginners or intermediate surfing class, and be at one with nature with the nature reconnection workshops. There are two on offer: Ocean Guiding and Resource Awareness and Tree Planting. You can also enjoy the special soul nourishment workshops where you learn how to make body-nourishing meals. If you're looking for a retreat to empower yourself, you can't go wrong with this one.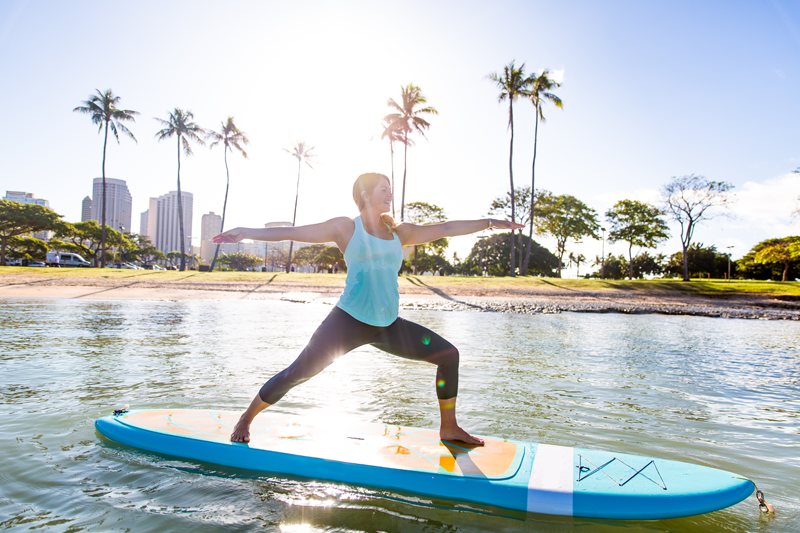 Ocean & Yoga Men's Retreat
Led by Pedro Collares, Tiago Rouxinoul and the team, the Classic Ocean and Yoga Men's Retreat focuses on personal development, nature reconnection, surfing, sound and breathwork.
The retreat is a week dedicated to us as male humans. During the stay, we'll observe where we come from, where we are now, where we go, who we are, and what our role is in work and family life, as fathers, friends and partners. To become the best version of yourself, it's vital to understand all these questions. Enjoy various practices such as drum circle, surfing, ecstatic dance, sound journey, vocal expression, peaceful communication, yoga, connection with nature, organic movement, and qui gong.
Ocean & Yoga Family Retreat
Led by Max Goldschmidt, Janna van Duijkeren and the team, the Ocean and Yoga Family Retreat focuses on yoga, meditation, surfing, nature reconnection, soul and body nourishment, and family activities.
During this retreat, you don't need to leave the kids at home! Instead, enjoy morning yoga classes while your children are taken care of. Wind down for the evening with afternoon sessions of restorative yin yoga and a transformative sound journey. During one day of the trip, you can enjoy a full day of family surfing. Also included are community beach actives, a kids and parents circus play shop, various kids yoga classes, and of course, plenty of space to spend time in nature with your family.
Ocean & Yoga Deep Nature Reconnection Retreat
Led by Jana Toepfer, Maria Terra, and the team, the Ocean and Yoga Deep Nature Reconnection Retreat focuses on yoga and somatic movement, breath and sound work, meditation, dance, nature reconnection, soul and body nourishment.
During the Ocean and Yoga Deep Nature Reconnection Retreat, spend the week empowering yourself and remembering the beauty of life. Reconnect with the joy of nature and spend quality time in the great outdoors. Kick back, relax and immerse yourself in the power of inner silence and meditation. Enjoy feel-good yoga classes and movement workshops to get your blood flowing and practice meditation by the sea to understand the laws of nature. Finally, nourish your body with homemade organic meals and nourish the soul with nature reconnection workshops, cacao, and dance and sound journeys.
In Summary
A surf and yoga retreat aimed at helping you find creativity is exactly what you need this winter. If you're looking for a unique yoga getaway, you can't go wrong with the Ocean and Yoga retreats. The retreats also make a great gift for the yogi in your life. If you're stuck for ideas, pair an Ocean and Yoga retreat with a yoga gift card for the perfect Christmas present.